Basic Training
The 24/7 Security Services Training Academy is SASSETA Accredited and managed by fully accredited instructors who train and certify new security guards. A structured continuous learning programme is in place for existing guarding compliment.
Training offered includes:
SASSETA accredited skills
Specialised crime prevention programmes (Retail, Commercial, Industrial, Residential)
CCTV operator skills courses
Specialised armed reaction and tactical unit training
Customised, soft skills training courses
Softline skills (customer interaction)
We follow a strict protocol of promoting our staff within the company. All existing staff may apply to be upgraded and follow the training procedures at our Academy to apply for a promotion or a change in their position.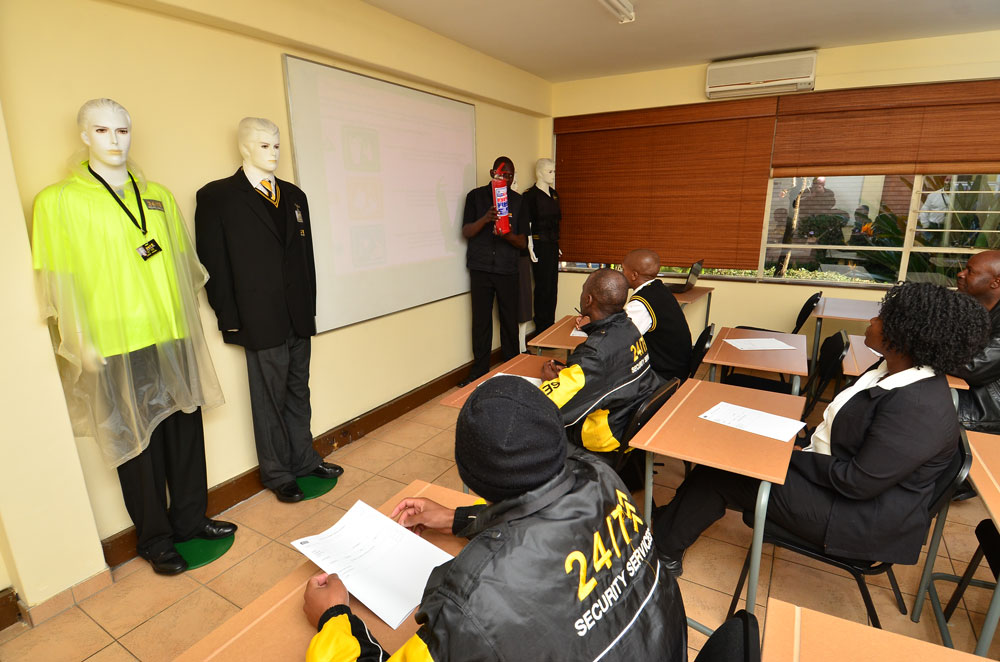 Firearm Training
24/7 Security Services is fully compliant in terms of the Firearms Control Act 60 of 2000.
Accredited assessors and moderators oversee the use of all firearms.
All armed officers are trained, have competency certificates, and undergo regular training and assessments. Training incorporates tactical, theoretical, and practical exercises.
Our on-site Lasershot accredited training facility provides:
State of the art simulations for firearm training
Use of force and real-life scenario training to save lives
Our ongoing firearm training is invaluable in preparing officers for real life situations – giving them the ability to employ firearms safely and accurately to save lives.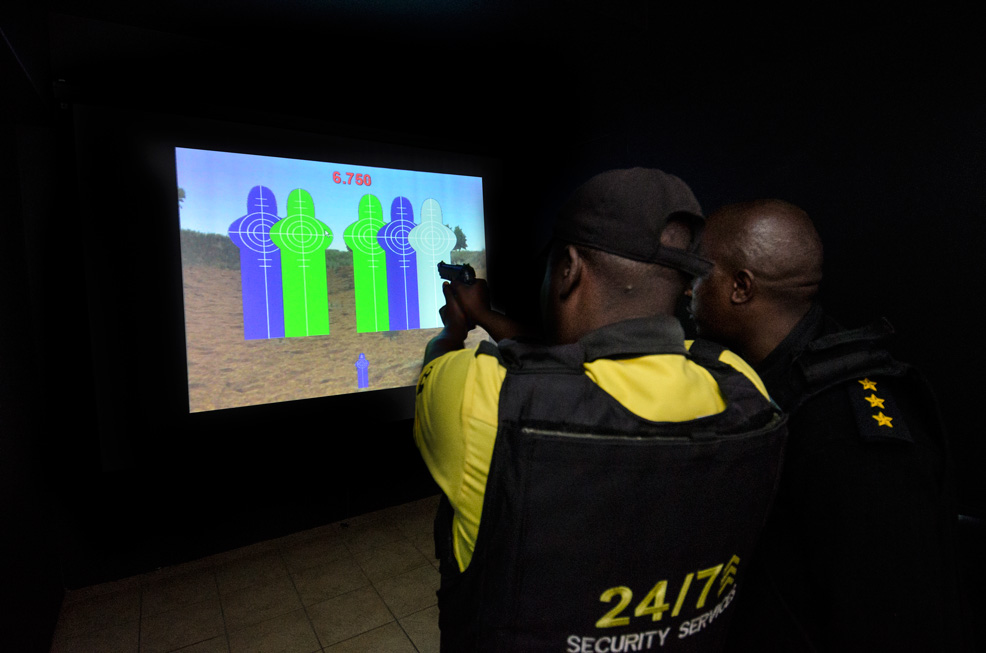 Learnership Program
At 24/7 Security Services, we pride ourselves in the fact that we create a culture of learning within our organisation. Year on year, we aid the community by enrolling young adults into our learnership program to equip and empower them. The learners attend Qualification 58577 General Security Practices NQF 03 for twelve months. During the twelve months, learners are exposed to both theoretical and practical facets of the qualification.
The theoretical aspects cover twenty-four subject/unit standards which equate to one hundred and twenty-four (124) credits.
Subjects/unit standards covered include:
244176 – Use security equipment
114941 – Apply knowledge of HIV/AIDS to a specific business sector and a workplace
244184 – Apply legal aspects in a security environment
244177 – Conduct a security patrol in an area of responsibility
117705 – Demonstrate knowledge of the Firearms Control Act 2000 (Act No 60 of 2000) applicable to possessing a firearm
246694 – Explain the requirements for becoming a security service provider
244182 – Give evidence in court
244179 – Handle complaints and problems
244181 – Perform hand-over and take-over responsibilities
244189 – Conduct access and egress control
Once the learner has successfully completed both the theoretical and practical application, the learner is issued with a National Certificate in General Security Practices.